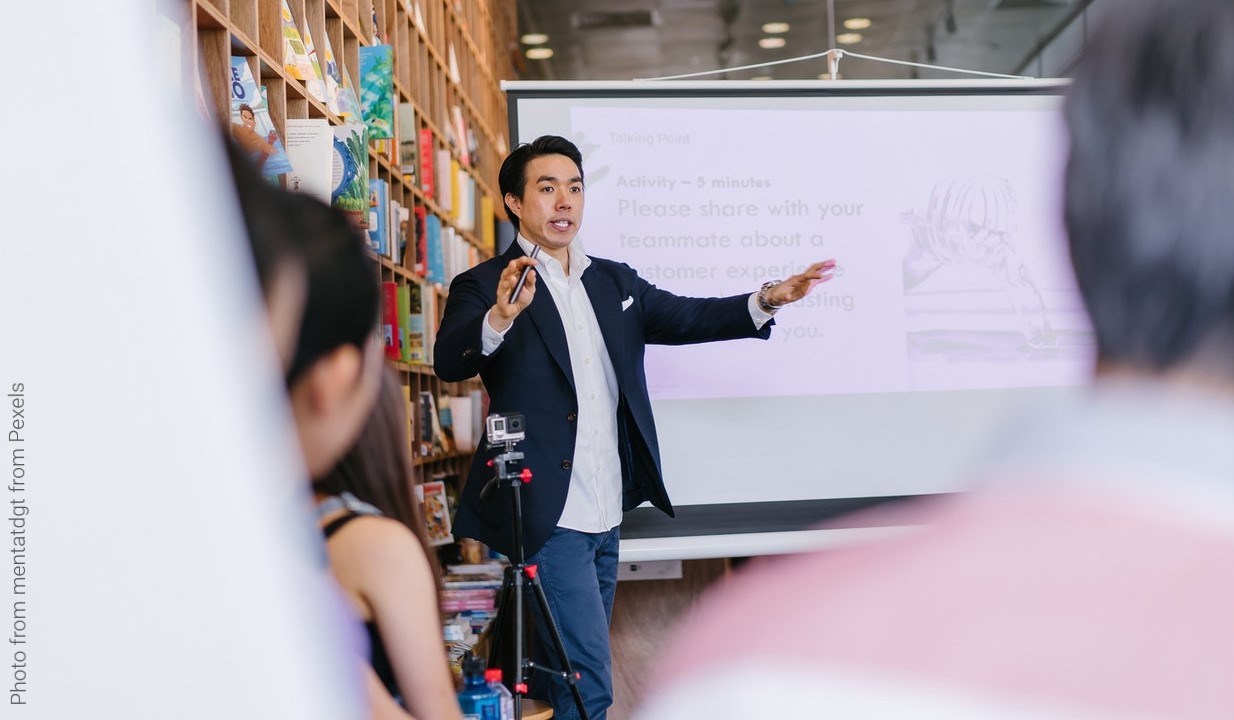 Schools are in a state of flux. While generally the push is to open fully with 100% attendance, there may be needs for change in response to health and safety. In any case, schools find themselves planning for different scenarios that include providing resources beyond their capabilities. What can be done to maintain continuity of learning?
Generally speaking, the goal of education is to help students become contributing members of society by fostering a love of learning and applying what is learned to real-life. To this extent, education has a responsibility to support each learner through discussion of goals, needs, and next steps. How can a school-business partnership assist with meeting these goals?
Both education and business are about people and relationships. For example, in education there is the Permanent Secretary and Director General, Principal Teacher and Teacher, Teacher and Student. These relationships are integral in making sure that learning objectives are met. Businesses have a similar structure and, in both cases, relationships ensure that goals are communicated and realised. Of course, when businesses and schools form partnerships there is one common goal – student success.
What is a partnership? A partnership is an arrangement where both parties cooperate to advance mutual goals and interests. For a school-business partnership, both work to benefit students and schools. In order to do this, communication is key. Each partner must communicate needs and do so clearly and continuously. For long-term success, partners need to have a clear picture of their respective roles and responsibilities in the partnership. When there is effective and open communication, adjustments to meet objectives can be made without stalling progress in the partnership.
How can a school start in the process of finding strong partners? First and foremost, the school should identify critical needs such as classroom technology, or a creative arts program. This can be done through stakeholder surveys and local meetings to come to an agreement on priorities. Then, school leadership determines which types of businesses can possibly fill these needs. This is important for assessing what specific contributions the business can make, such as if a business prides itself on its technology capabilities then it might be able to offer equipment, software, and/or tech training. Then, of course, reaching out to the businesses and clearly communicating their goals and needs and how they see a possible partnership being mutually beneficial.
The business also has a part in determining the resources they have to offer. For example, if the business has a large staff, they may be able to offer regularly scheduled tutoring assistance, or classroom read-alouds. Or if a business caters to fitness and exercise, they can facilitate physical education sessions for students and teachers. Businesses can get creative with how they can provide support to a school, as long as the common goal of student success is the driving force.
Both partners also need to agree on the duration of the partnership and how they will each regularly assess and recognise accomplishments. When achievements are celebrated, this can do much for the morale of the school community. Teachers may begin to see the many possibilities of what nurturing relationships with a business can do, not only for the whole school, but also for each and every student in their classes. The effect can lead to improved learning outcomes, as well as offering a connection for fostering career interests and internship opportunities. Similarly, a business can see how their positive relationship with a school can lead to other avenues of service for the community and beyond. Insight into a school or school community's needs can even lead to innovative ideas for the business itself (ex. donation of instruments to school could lead to scholarship programs to music academies).
A healthy school-business partnership thrives when there is clear communication, identification of student needs, and a mutual understanding of each partner's role and responsibilities in the relationship. To make such a relationship successful, openness to regular review and recognition of achievements is valuable. Ultimately, the partnership is focused on students and their abilities to navigate real-life as vital members of society. This may be one of the stronger relationships possible for all involved.
To read about successful school-business partnerships, read the article School-Business Partnerships That Work: Success Stories from Schools of All Sizes.
To learn more about how a business can support schools, visit Business in the Community.
For TED Talks on education and entrepreneurship, read/view These 7 TED Talks Demonstrate the Relationship Between Education and Entrepreneurship.
For information on technology solutions to support and strengthen learning in the classroom – both physical and virtual, visit global.boxlight.com.