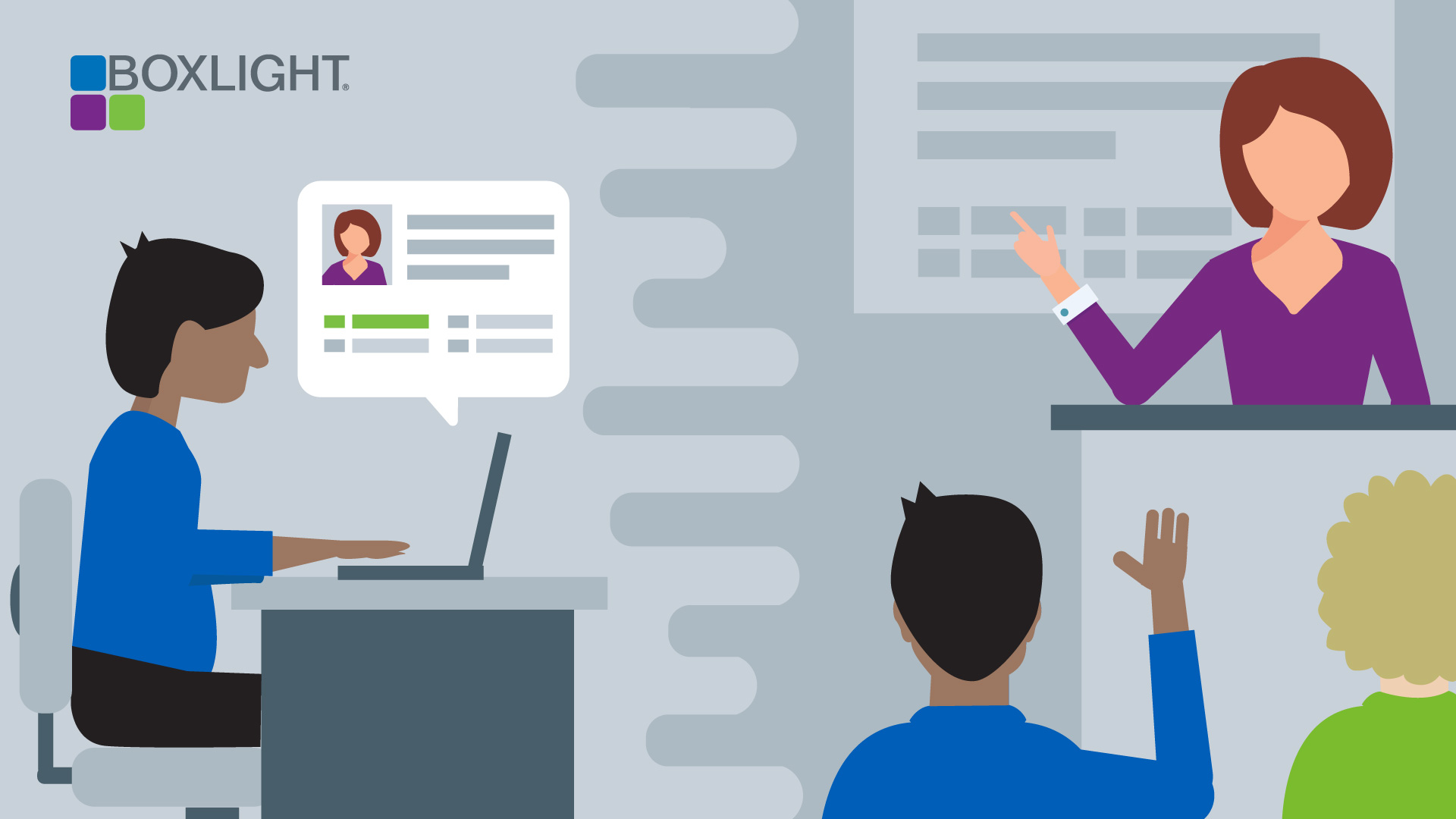 When schools and universities closed campuses earlier this year, educators and students struggled with the shift to remote learning. If educators weren't already using some method of remote learning, such as flipped or hybrid, they soon discovered that facilitating instruction from afar was quite a challenge. Especially for those in continuing, higher, and adult education institutions, giving lectures, conducting lab experiments, and having class discussions became nearly impossible. Instructors had to alter how they were accustomed to presenting material so that it was more engaging over a video conferencing application. For many, this was a frustrating and overwhelming addition to the pile of tasks they were already having to deal with, especially if they were not accustomed to incorporating tech into their instructional plans. There was also the concern that students were not feeling as connected and motivated with the lack of interactivity and faculty contact.
Research has shown that students in higher ed environments thrive, with improved learning outcomes, when the following are in place:
There is consistent student-faculty contact
Course requirements are clearly stated and consistent
Students are engaged in learning via active participation
Prompt and regular feedback to communicate progress
Collaborative experiences and discussion opportunities are incorporated
After the move to remote learning, a variety of teaching technology offerings grew but were often hit-and-miss. It became desirable to have one tech solution that could provide instructors the ability to incorporate interactivity with personal materials and presentations. It was also helpful to have a video conferencing tool to visually assess student comprehension and interest, as well as provide face-to-face instruction to maintain class relationships. There may have been different tools available, but one complete application was tough to find.
MimioConnect® is a blended learning platform originally designed for primary and secondary schools but has soon become a customisable solution for tertiary education environments. Instructors have options when building activities and lessons. If instructors have favourite PowerPoint or Google Slides presentations, they can be imported into the MimioConnect platform. They can edit slides from these presentations and add interactive questions to measure student understanding. Additionally, instructors can create original lessons and include labelling and sorting questions, ideal for assigned activities on a variety of topics. Images, video, PDFs, and documents can be added to a lesson, helping to create a truly engaging and interactive experience for students. Lessons created in the MimioConnect platform can be presented during a live virtual session or assigned for student completion.
As lessons are presented, both instructor and students can utilise whiteboarding tools to mark-up items and record key points from discussions for later reference. At any time during a live presentation, instructors can post polling questions to instantly assess student understanding. Students also have the ability to privately message questions about the lesson so that any misunderstandings are quickly addressed before continuing. At the end of any presentation, instructors can view and analyse data collected to revise next steps, as needed.
As institutions continue to plan for remote and hybrid learning situations, MimioConnect becomes a viable solution for lesson building and delivery. It is simple to use, customisable, and provides instructors and students face-to-face interaction via its video conferencing tool.
To learn more about MimioConnect and get a free trial, go to global.boxlight.com/mimioconnect.