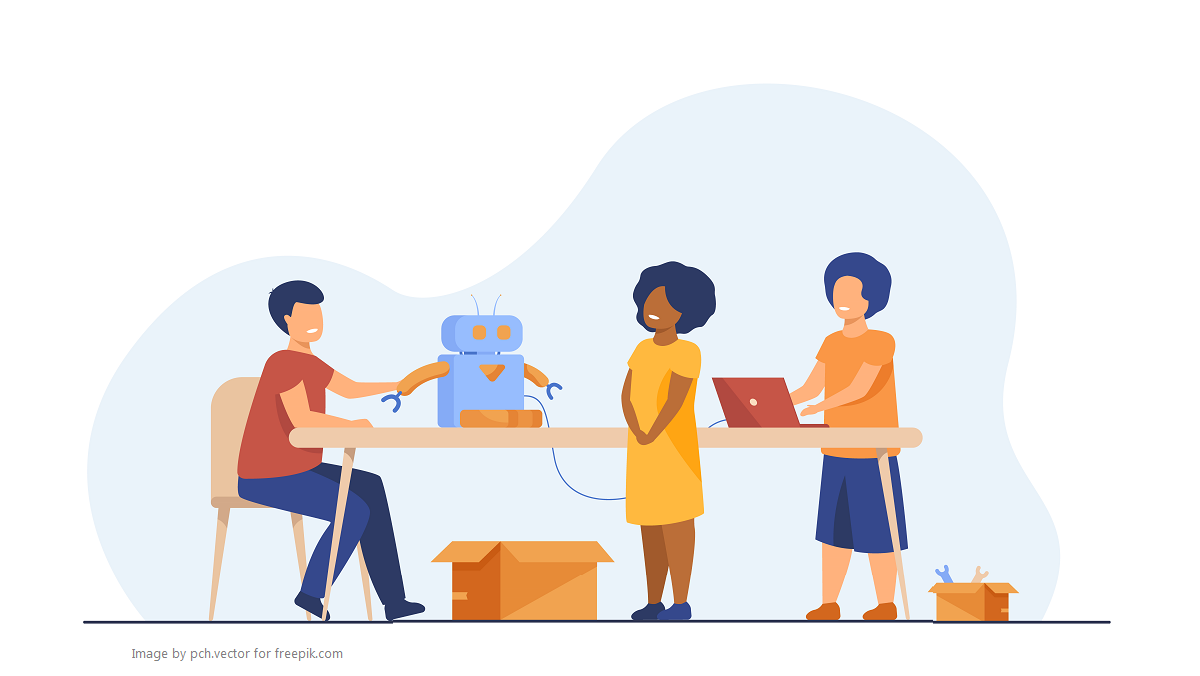 I'm probably telling on myself a bit here but growing up, hands-on learning activities in school were infrequent. If anything, I did hands-on experiments at home because of the influence of shows like Mr. Wizard's World (my favorite was poking a pin through a piece of tape on a balloon and being amazed that it didn't pop). Any hands-on learning experiences were limited to science classes and were mostly dissecting animal parts and insects. If you were to ask me why we did them, I'd be hard-pressed to give you an answer beyond "we were learning about the body." So, there's the rub — just because an activity is hands-on doesn't necessarily mean it's meaningful or will boost understanding. How can incorporating hands-on activities create an effective STEM learning experience?
To review, STEM learning is the integration of two or more of the Science, Technology, Engineering, and Mathematics strands in an activity, investigation, or project. When STEM learning is focused on identifying problems and creating solutions, hands-on research and testing are a natural part of the process. These interactive experiences are essential to the learning process and help students develop problem-solving and critical thinking skills. Before stepping into a new hands-on project or investigation, review the steps in the Engineering Design Process.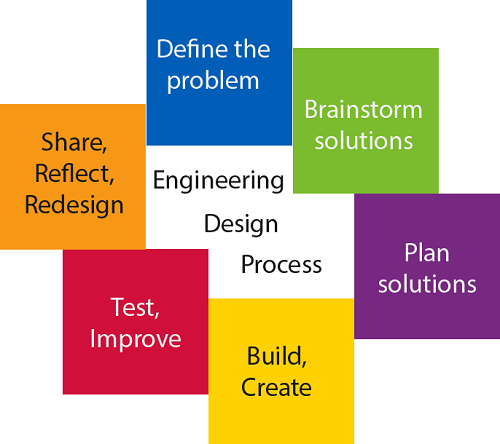 Make the content being learned more meaningful to students by connecting it to what they already know or have experienced. Research has shown that information is retained for much longer when it is relevant to them. Challenge students to find multiple approaches and solutions to the problem identified. Remind them that even after they have completed an activity, outcomes can be tested further, or builds can be modified. This adds to the authenticity of the hands-on experience, helping students retain information and internalise new concepts and skills. Team collaboration or regular discussion with classmates also gives students the opportunity to reflect on how they understand new information. Ultimately, they should be able to communicate their design process and any new learning they've gained.
By enhancing activities with technology, students tend to be more engaged and invested in the outcome of the hands-on learning experience. Of course, merely throwing in a hands-on component without discussing why or how it adds value to the learning is a disservice to the students. This applies to incorporating technology. There is a long list of innovative software, investigation tools, and web applications available for teachers and students but thoughtful consideration of how, when, and why they will be used can make the difference between a fun but forgettable activity and an interesting and engrossing experience that will affect students' understanding and interest in new concepts. Below are a list of STEM-focused tech tools and resources that can augment interactive experiences:
So before adding a hands-on activity to your STEM lessons, consider how students can apply what is being learned to real-life situations. Will the activity simply supplement the activity, providing students with something a little beyond paper and pencil? Or will the hands-on experience augment the learning so that students are thinking critically while creating multiple solutions? Thoughtfully planning an effective learning experience may take time, but the results will help your students dig deeper into the world of STEM.